Adaptive Filters
Why Use Adaptive Filters in Sisense?
Elevate your data storytelling and enhance your dashboard user experience. Place filters where a user would expect to see them rather than the disruption of flow experienced with accessing the filters panel.

Single-select, multi-select, and date picker options that can be easily dragged and dropped onto your dashboard.

Customize the colours and styling to match your branding.

Choose which widgets to apply the filters to, all without any coding required.
---
How do Adaptive Filters Work?
Enhance the visual appeal of your dashboard by integrating customizable filters that seamlessly integrate with the Sisense Dashboard filters shelf. Add capability by configuring filters to apply to the whole dashboard or to selected widgets, allowing side-by-side comparisons and better data storytelling.
It's all possible with Adaptive Filters and configuration is made simple through the widget design panel with a no-code approach, allowing for flexibility in functionality, aesthetics, and colour schemes. The filters support multiple selection, single selection, and date range selection options.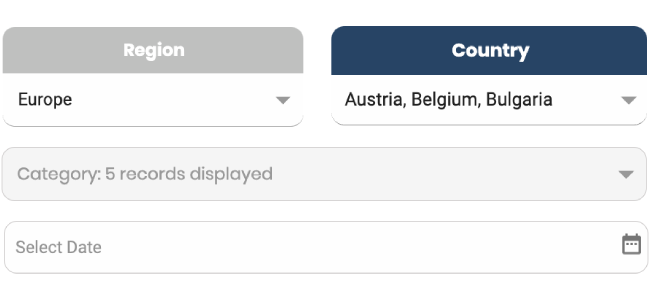 Extensive design panel options
Everything from colors, padding, alignment, font-size to hiding the heading if desired, or changing the sort order, is at your finger tips. This is a well used Sisense add-on and the options have been developed based on customer requests.
Enables side-by-side comparison
The same dimension can be used with different filtering by applying our filters to specific widgets rather than the whole dashboard. This opens up big possibilities such as side-by-side comparisons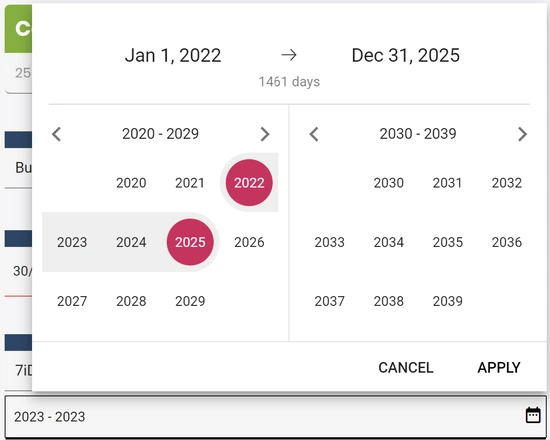 Flexible Date Picker, Multi-Select and Single Select
Date Picker supports US and International date formats. Single-Select can be forced to remain single-select. Multi-Select includes great features such as:
Displays the selections and adds a +x more if more selections are made than will fit in the space.

Places selected items at the top of the list (so you can deselect something without needing to search for it).

Allows for searching of items by typing in the first few letters.
Advanced Functionality
Customer-driven advanced functionality such as the ability to set the widget not to show certain options that were returned. For example, you may not want your dropdown to display an NA record.
The ability to set the path through specific or multiple fact tables to display exactly the options you want users to choose from (critical when RLS has been applied on a connected dimension).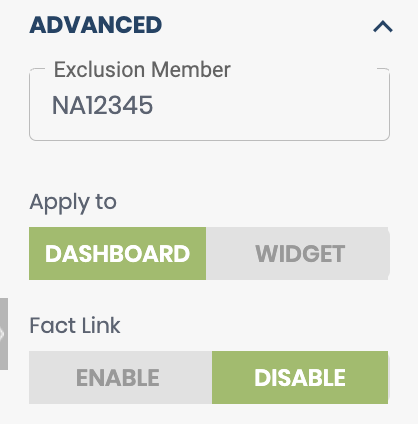 ---
Next Steps?
RAPID BI's Adaptive Analytics add-ons are designed to cater to the dynamic needs of your business intelligence operations, by enhancing the user experience and facilitating seamless data analysis.
Adaptive Filters are often used along with the Adaptive Switcher, which allows users to select different dimensions or measures and have the content of charts and tables change in real-time to match the selections.
If you are interested in multiple add-ons by RAPID BI, consider a RAPID BI Tools Membership which enables access to all RAPID BI's add-ons for an annual fee that can save you $$$$.
RAPID BI provides services to clients across the globe, is equipped to operate in a variety of time zones and handle multiple currencies. Our team boasts over 20 years of cumulative experience with Sisense, and our singular business focus is to assist Sisense clients in extracting maximum value from their data.
Have custom or specific requirements?