In-line Drop Down Filters allows you to place filters in Sisense as widgets, alongside other widgets.
This enables you and your stakeholders to easily identify how to explore their data, affords designers greater flexibility in delivering interactive experiences through dashboards to their customers while maintaining company branding through customization.
Place in-line filters to enable your stakeholders to explore their data without disrupting their flow.
Place Drop Down Filters into Dashboards wherever you want.
Drag and Drop configuration for Filter Criteria (no coding required).
Supports Date Picker, Single Selection & Multiple Selection.
Selected Criteria is remembered and placed at the top.
Tell the story the way your stakeholders want to hear it.
Easy Configuration
Color Selection aims to suit your brand.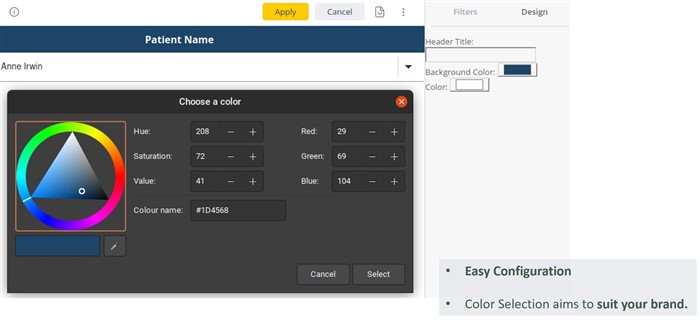 Make it yours.
Highly customizable and can be modified to suit your specific needs.
Reach out to RAPID BI to discuss your requirements.